CONCERNED ABOUT CORONA?
We're here to help.
Our team of Pastors and Counselors around the country would love to pray and care for you. Reach out to someone today!
The counseling platform for Pastors, Counselors, and Lay-leaders
Ready to Sign-Up?
Want to know more about our system and how it can help you manage your counseling case load? Sign-Up for a free 14 day trial and see first hand how Soulcare Online can help you manage all your counseling needs.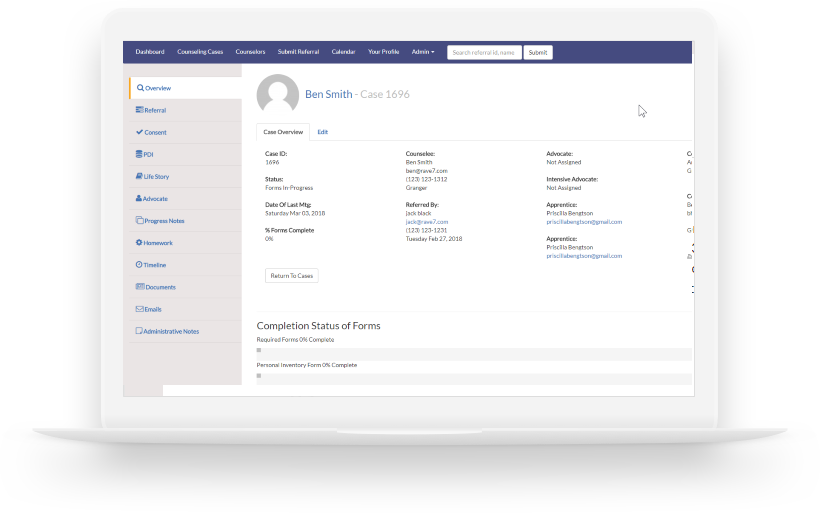 EASY TO USE CASE MANAGEMENT
Manage personal and marriage cases
Soulcare Online allows you to easily manage your counseling cases and gives you an easy to use inteface to find and update cases.
In the case where couples are being counseled, two cases can be created and linked together for easy access.
Cases include Notes, Consent Forms, Personal Information History, Life Story Forms, Advocate Information, Session Notes, Homework, Documents and more.
WELCOME TO THE DASHBOARD
Just like a good coffee, it's just what you need first thing in the morning.
Our dashboard brings together just what you need to start off your day right.
It gives you a breakdown of all your cases by campus, and lets you know how may sessions have been scheduled in the current week..
The dashboard also lists all your cases by status so you know how you're doing, and moving your counselees though the counseling process. It also provides quick access to the 3 most recently edited cases.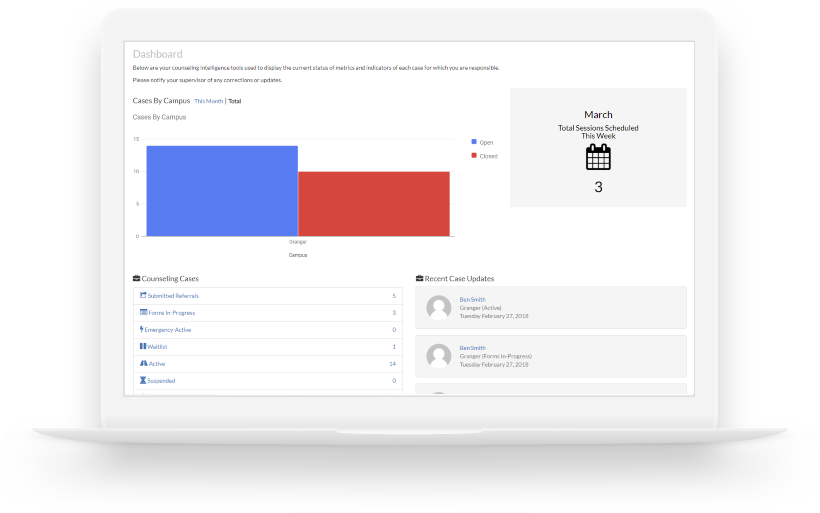 Contact us for a free guided demo of our platform.
You'll see first hand how Soulcare Online can help you care for those who need you in those critical times of their lives. And when you're ready, Sign-Up here.